THE PROGRAM... THAT'S REALLY NOT.
Program implies a cookie-cutter, one-size-fits-all,
mass-production-outline (not delivered by an expert).
What I mean is, this is NOT coaching-in-a-box, knock out our weekly call, and hit your credit card clockwork!
I know, everyone is in different phases of their business growth and while facing similar challenges, it's critical that I meet you where you are NOW, at the intersection of your Single Most Greatest obstruction to growth and my specific solution that will break you through.
I will know where we are going to start and what our immediate focus will be, after you complete a questionnaire. Where we go throughout our coaching relationship is dependent on what action steps you are taking consistently from my tested and proven framework that continues to facilitate growth for a real estate business like yours.
One, 20 minute coaching
call a week for 12 weeks.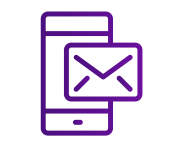 Text and email in between
calls as needed.

$997 US dollars per call with one of Jon's Elite Coaches or $1,997 per call to coach with Jon

Interested in
Coaching with Jon?
Fill out the form to find out more